In the UK and all over the world there are people with varying levels of hearing loss from mild to profound deafness, from children with glue ear to those who have lost hearing at a later stage in life.
Many deaf people play musical instruments and take part in music activities on a daily basis. It is a misconception that they cannot participate in and enjoy music.
As with hearing young people, participating in music activities can have many benefits for children and young people who are d/Deaf. Music can help children increase their confidence, encourage learning about emotions and help develop fine motor skills.*
How might d/Deaf people appreciate and perform music?
Musicians with hearing loss often use the vibration of their instrument, or the surface to which it is connected, to help them feel the sound that they create, so although they may not be able to hear, d/Deaf people can use the vibrations caused by musical sounds to help them 'listen' to music.
Deaf singers like Mandy Harvey, stand barefoot on the floor in order to feel these vibrations. Percussionist Evelyn Glennie is also particularly renowned for this and even Beethoven is said to have used the vibrations felt through his piano in his later years, when he was profoundly deaf. Deaf people attending a musical event people may use a balloon or a loudspeaker to feel vibrations caused by the performers.
The Musical Vibrations equipment is a highly efficient and hands-free way of harnessing these all-important vibrations caused by sound.
The role of vibration in interactive performance for d/Deaf musicians
"I adapted to follow music by feeling the beats through vibration"**
When playing with other musicians, it's incredibly important that all the performers keep in time with each other.
To do this, hearing musicians use a variety of 'cues'; the most obvious are auditory (audible) cues from listening to each others' performance. Visual cues from other musicians are also important. In orchestral and large ensemble works these are provided by a conductor's baton, but such cues are also provided by other performers in small groups. A quick glance, raised eyebrow or nod of the head can convey meaning.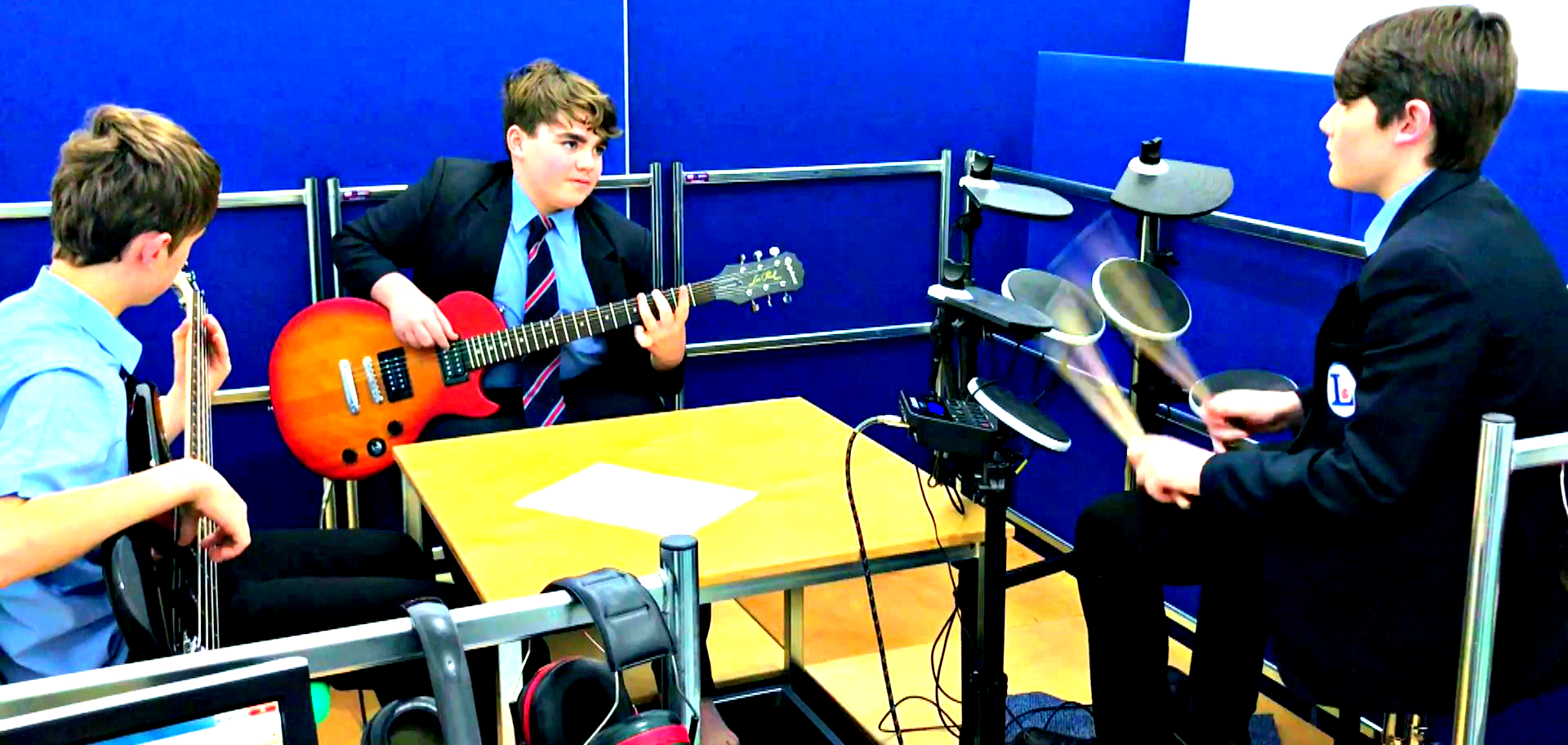 Some d/Deaf musicians still have some hearing so some sound may still be perceptible to the musician. However, audible (auditory) cues are not available to profoundly d/Deaf musicians, and visual cues will not always provide sufficient information for interactive rehearsal and performance to be enjoyable and effective, which is why vibration is of such importance to d/Deaf musicians.
"Music is felt on a physical level by everyone. Getting a buzzing in our core when the bass is plucked or feeling the power of a drum that mimics our life force is universal. A hearing person can only try to imagine the sensations that are much more developed in a deaf person. One can try touching the ground and placing a back against walls at shows trying to see if they can tell the difference in rhythm and the type of instrument being played by the feelings that hum along the body when the music infiltrates the molecules in in the walls and in ourselves as well"***
This is why it is thought that the application of vibrotactile technology to interactive performance by d/Deaf musicians has such great potential.
* SOURCE: HOW TO MAKE MUSIC ACTIVITIES ACCESSIBLE FOR DEAF CHILDREN AND YOUNG PEOPLE, NATIONAL DEAF CHILDREN'S SOCIETY  www.ndcs.org.uk/me2
** SOURCE: LEE WALKER @ IT'STHATDEAFGUY, WRITING IN THE GUARDIAN